Gido
Short version, 6′, 2013
Long version, 20′, 2014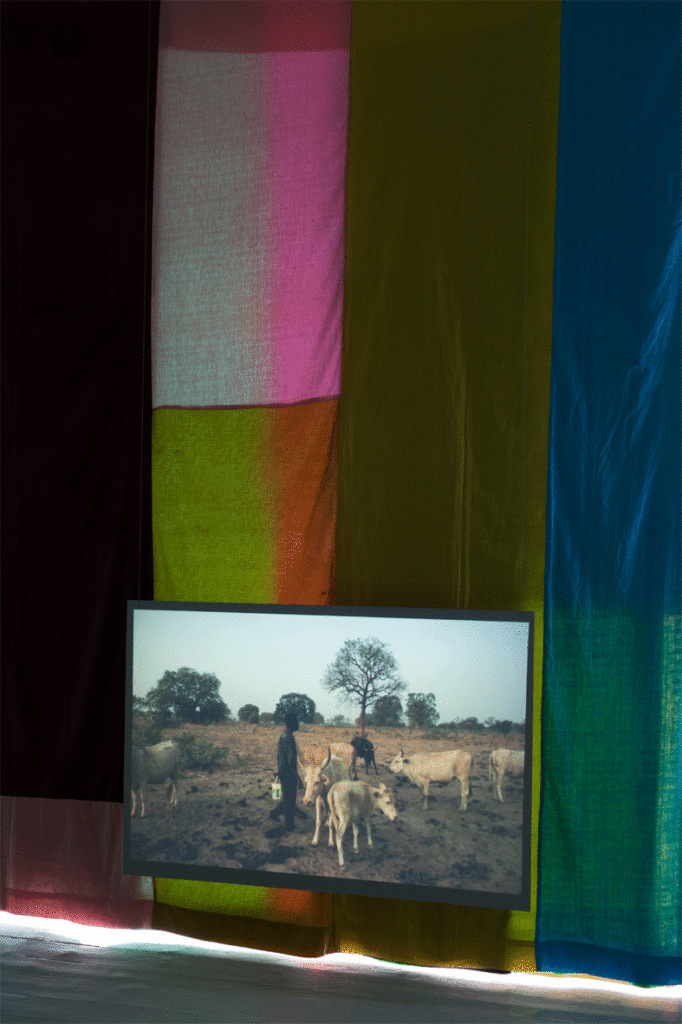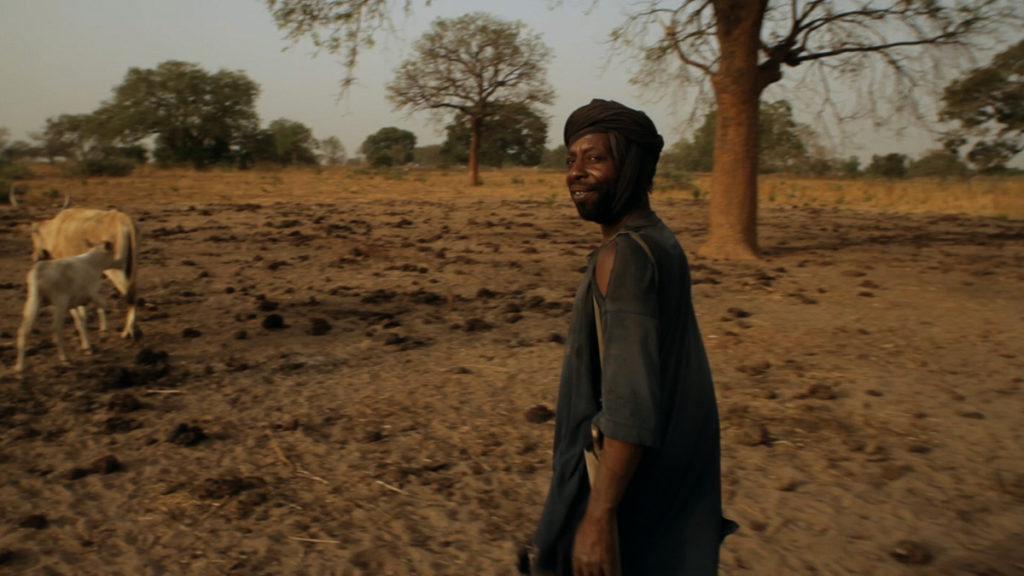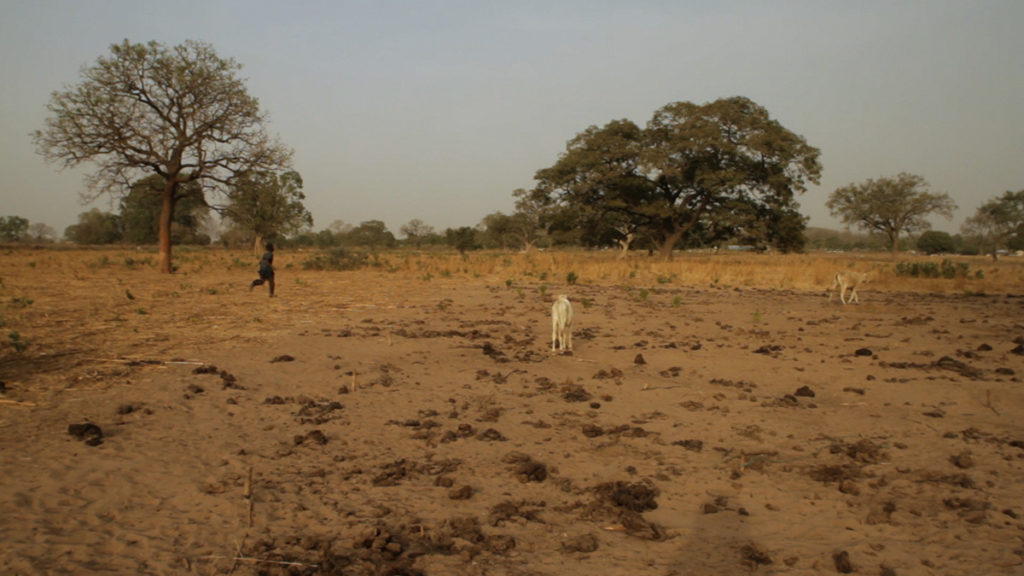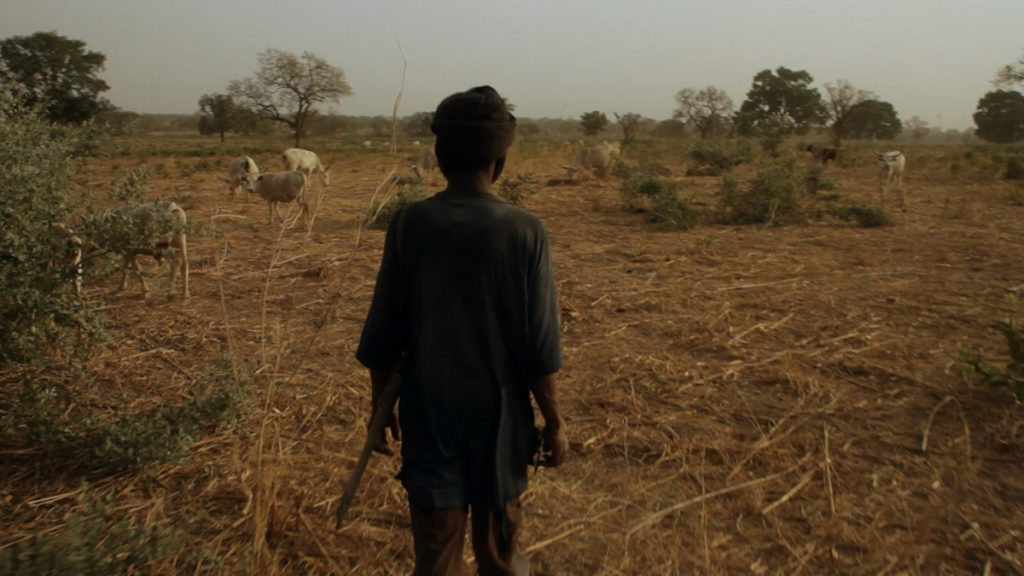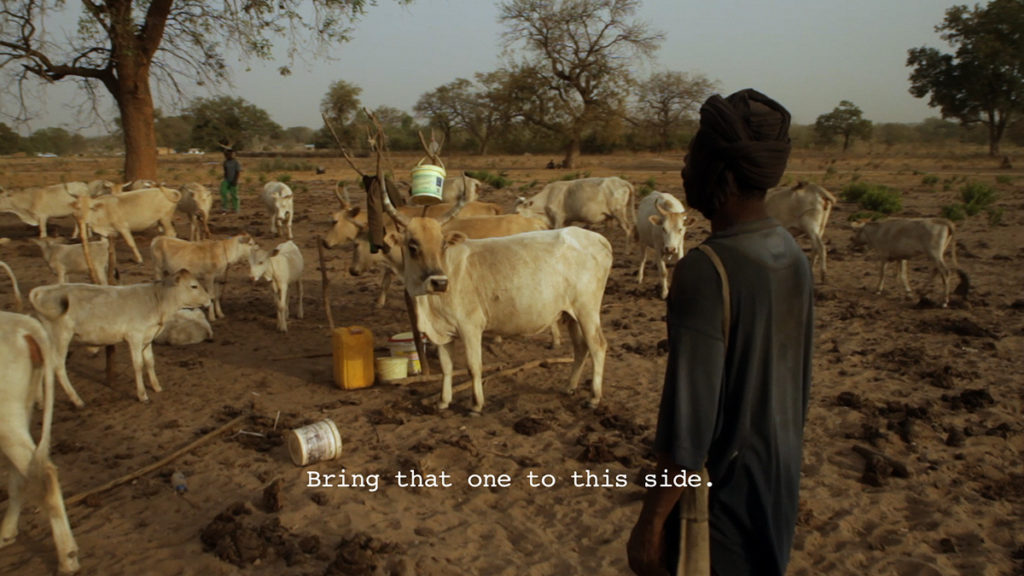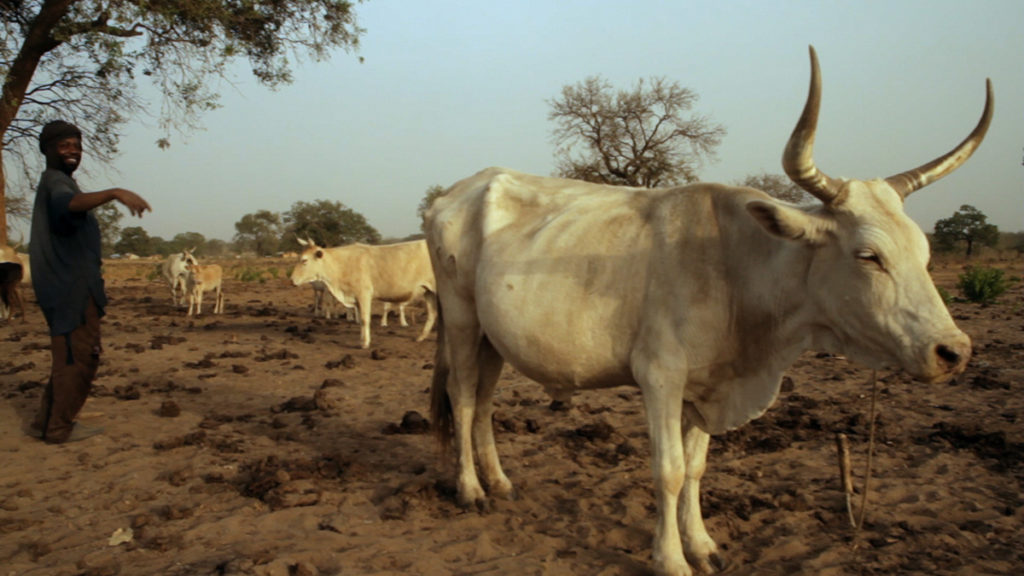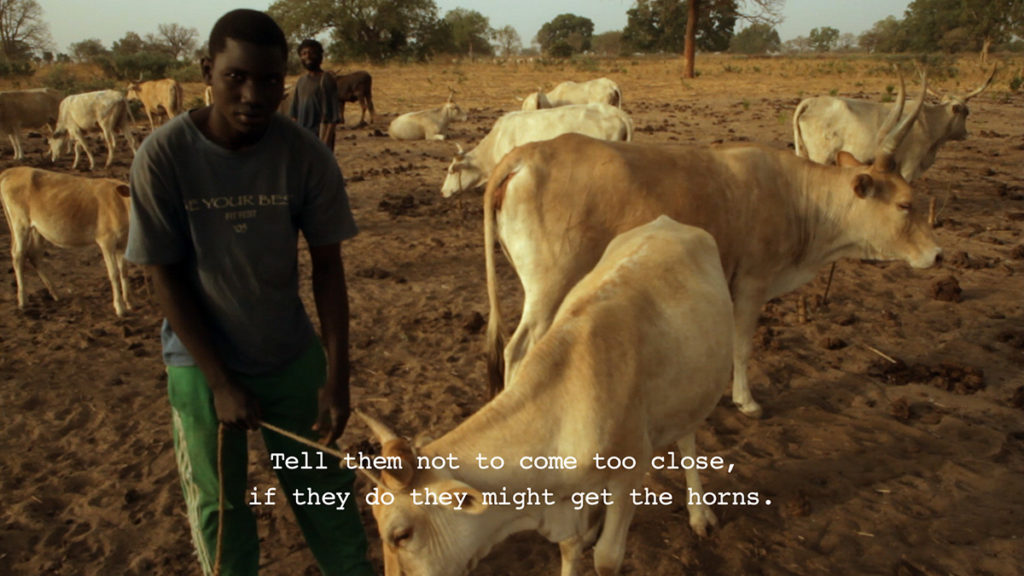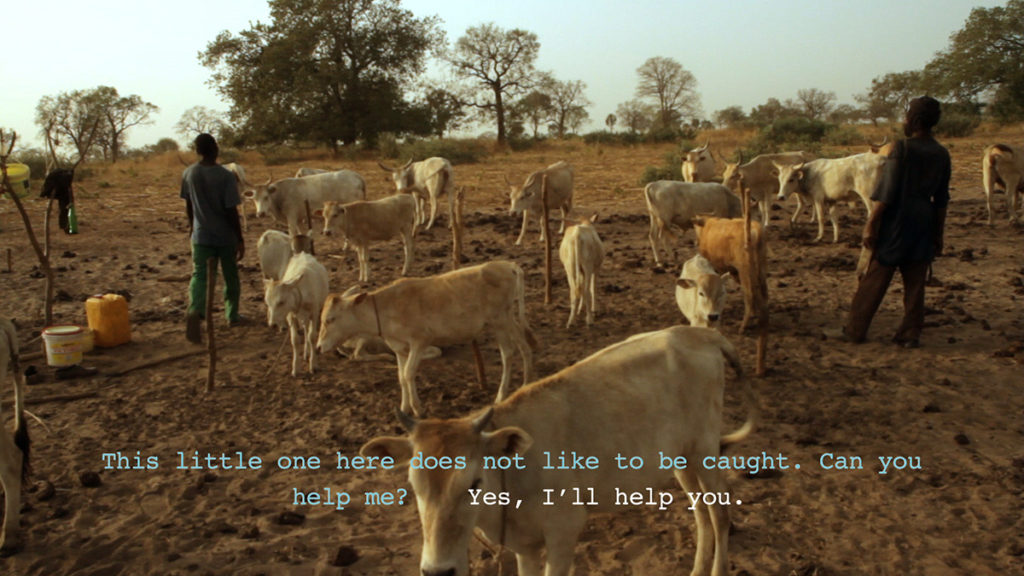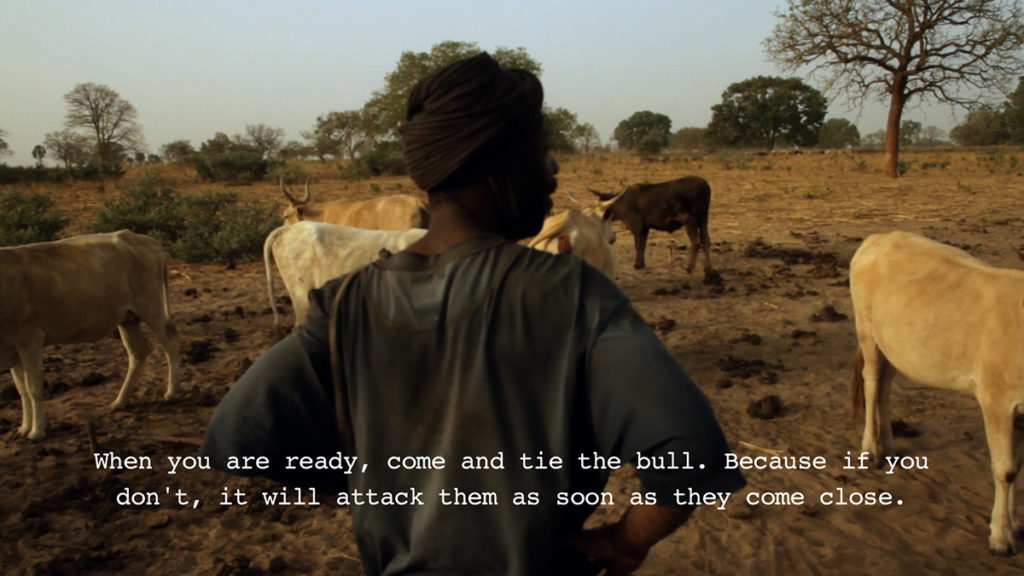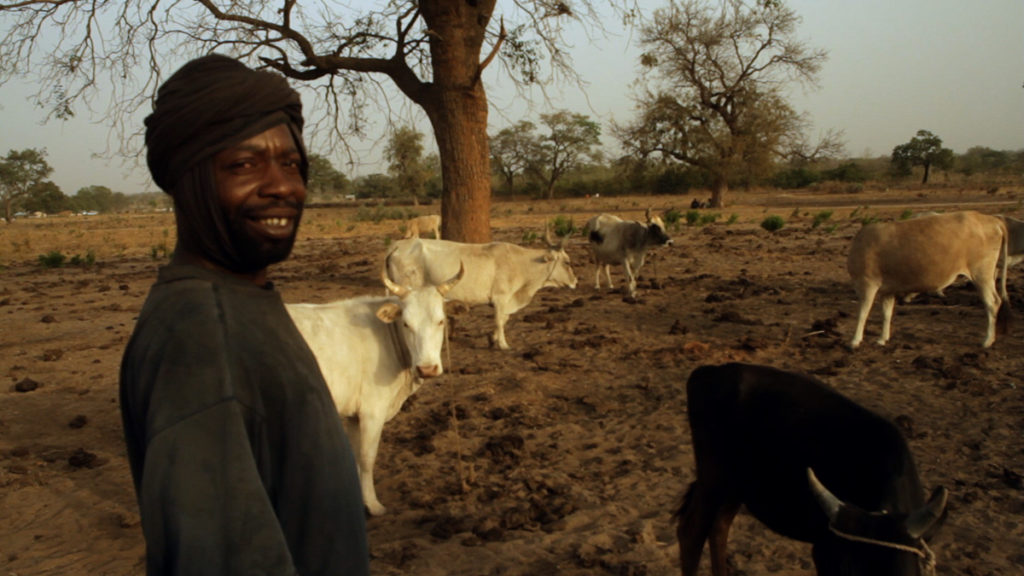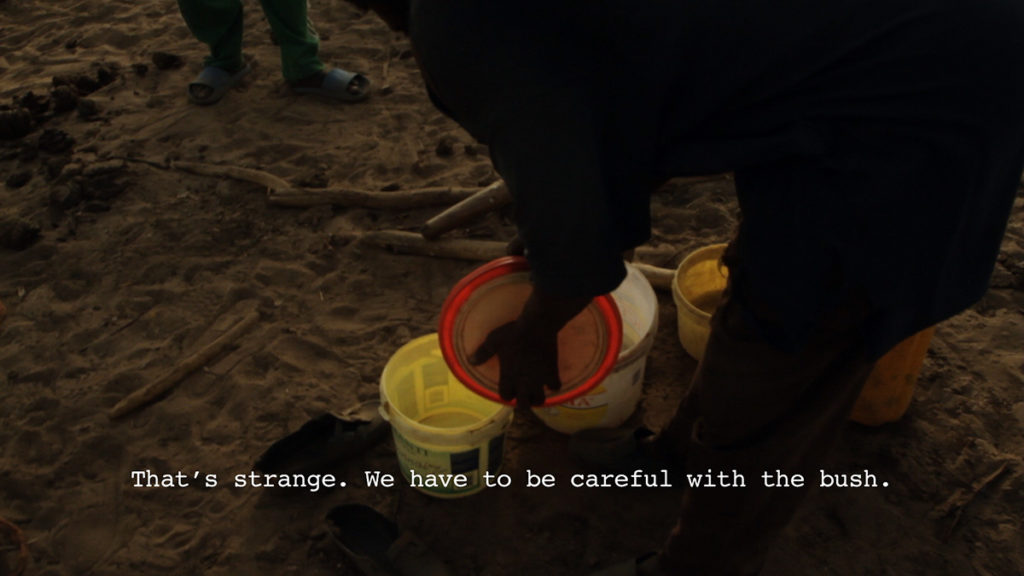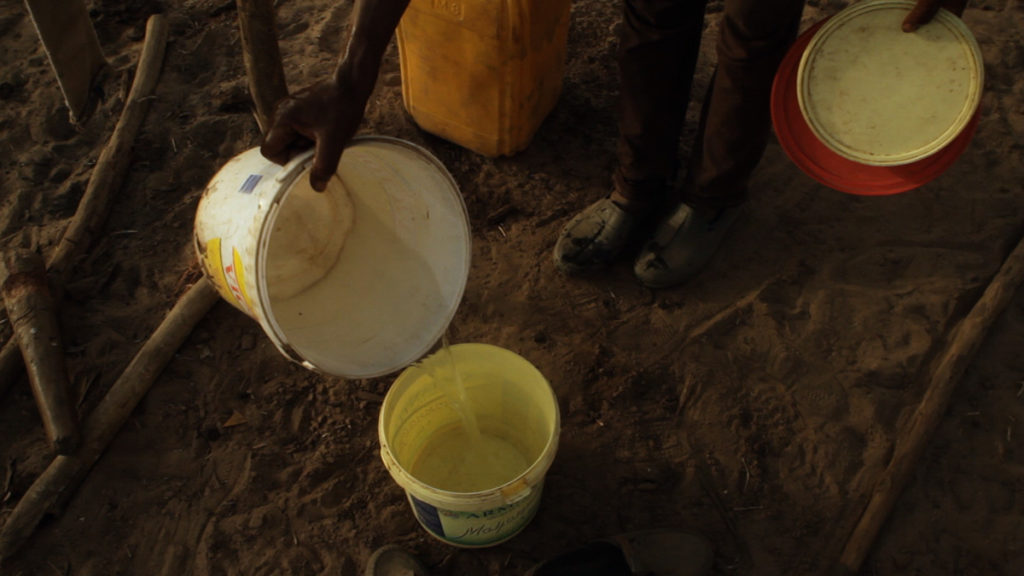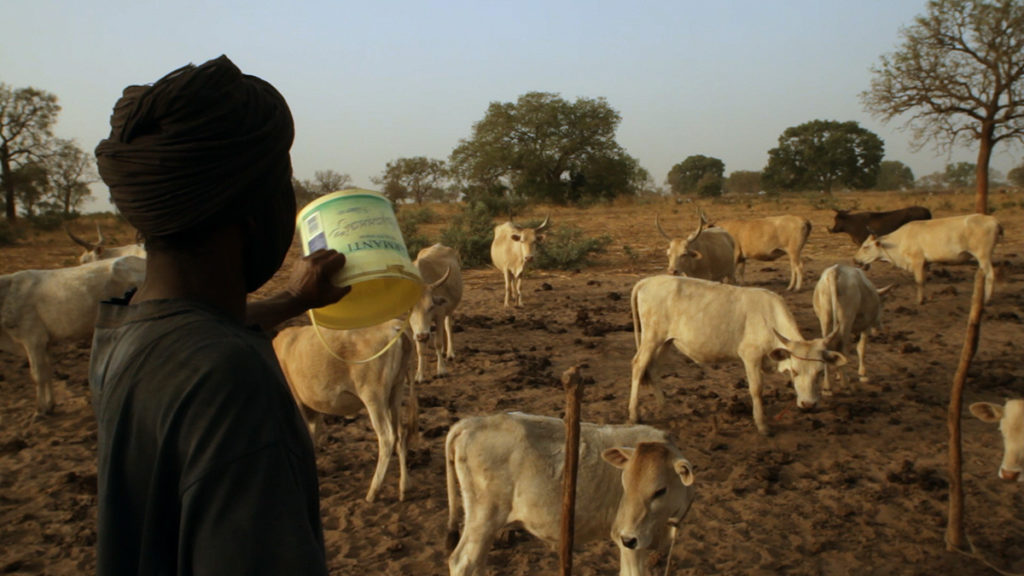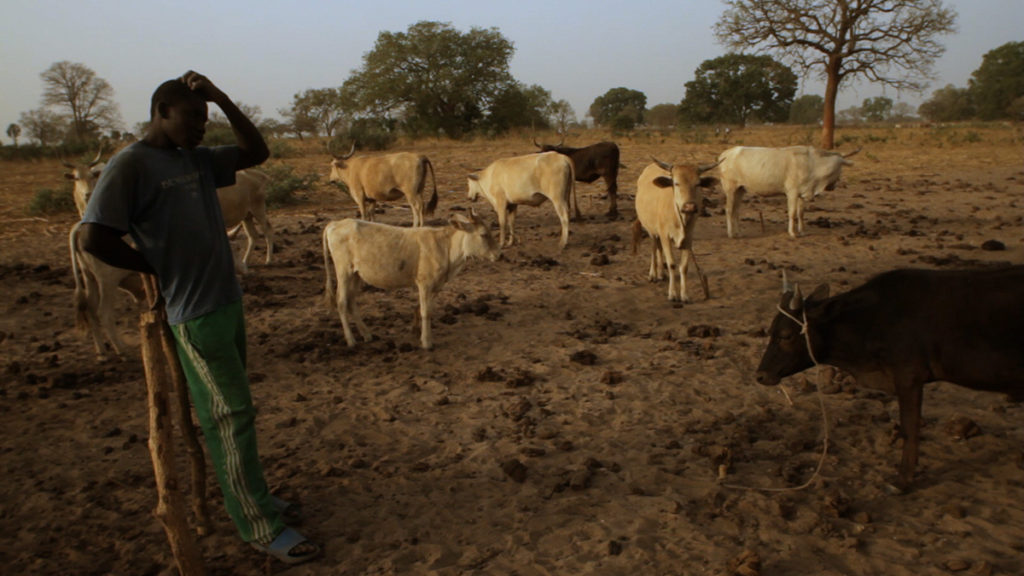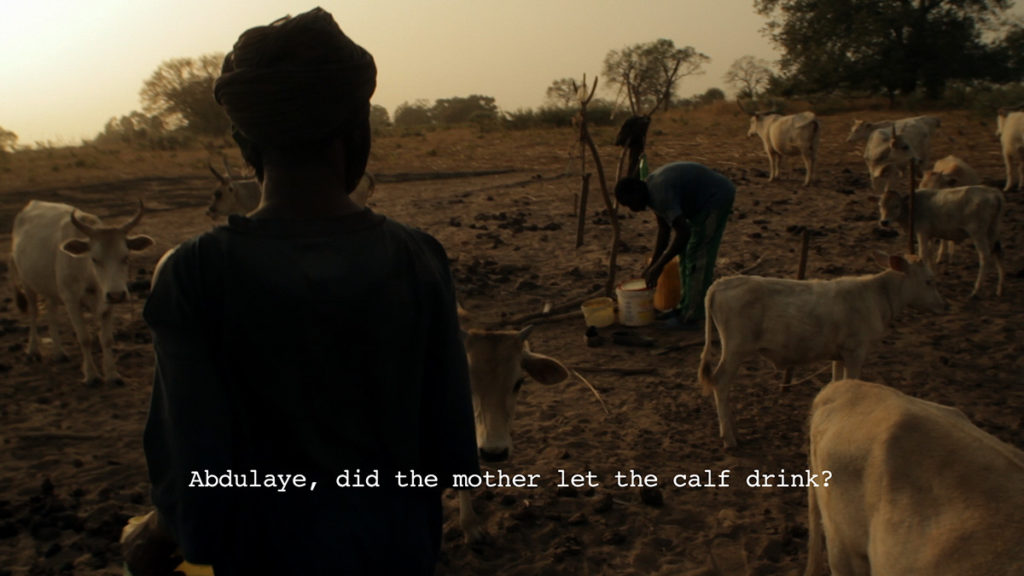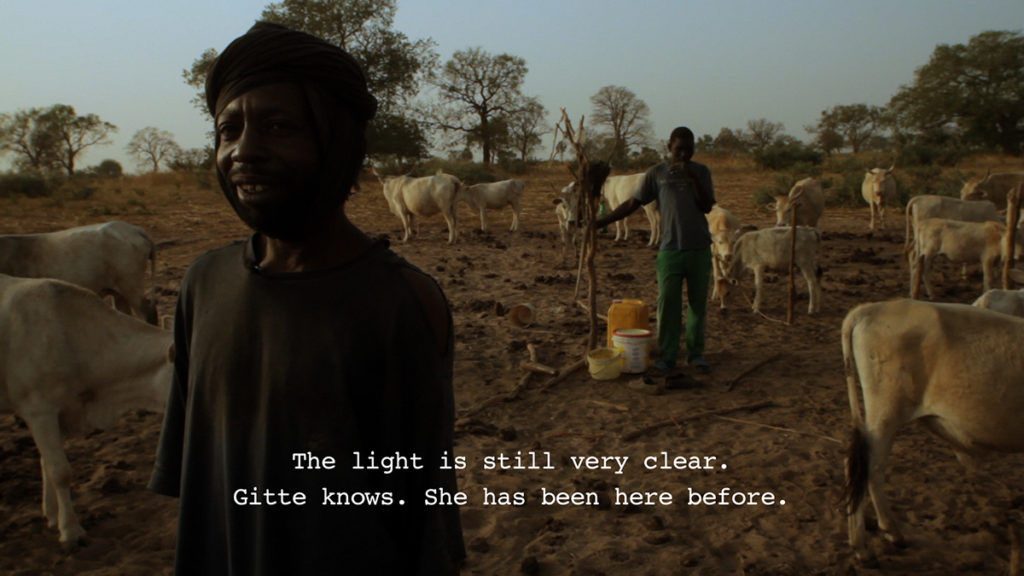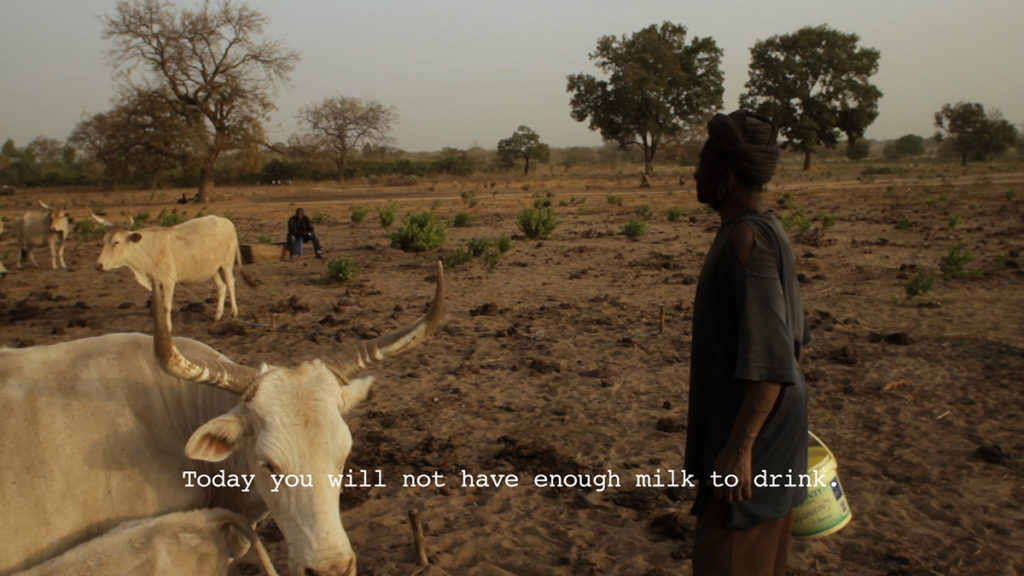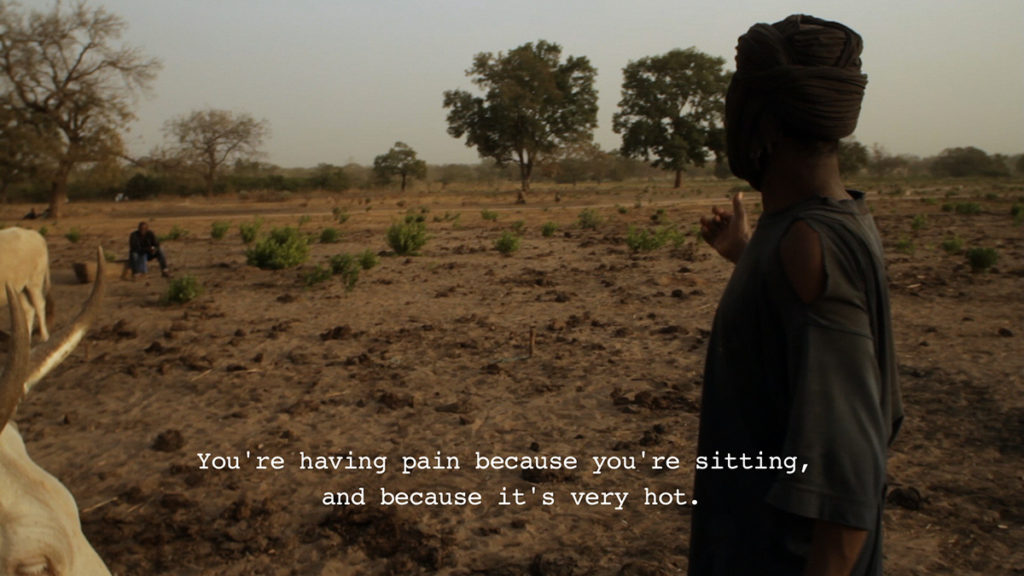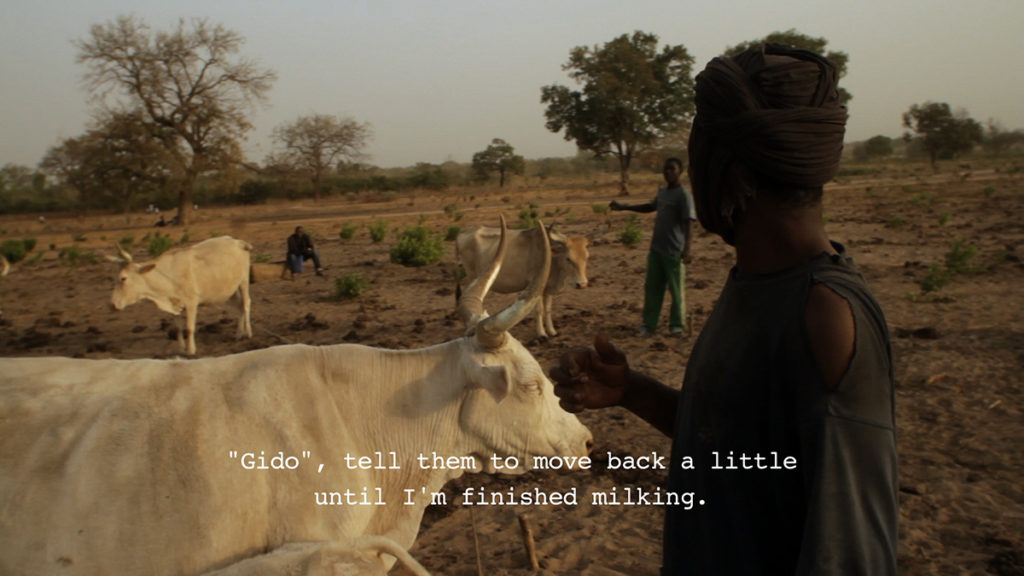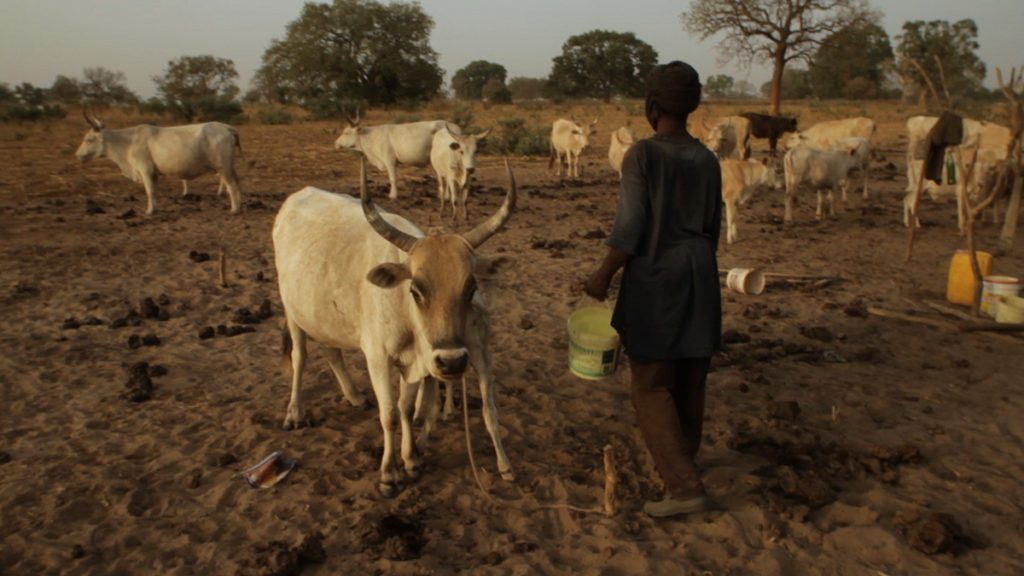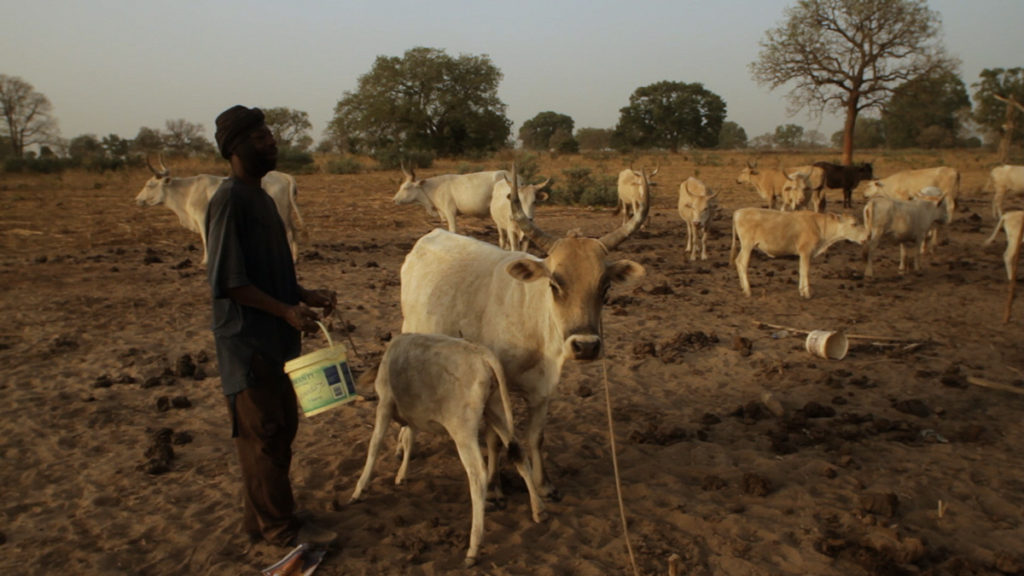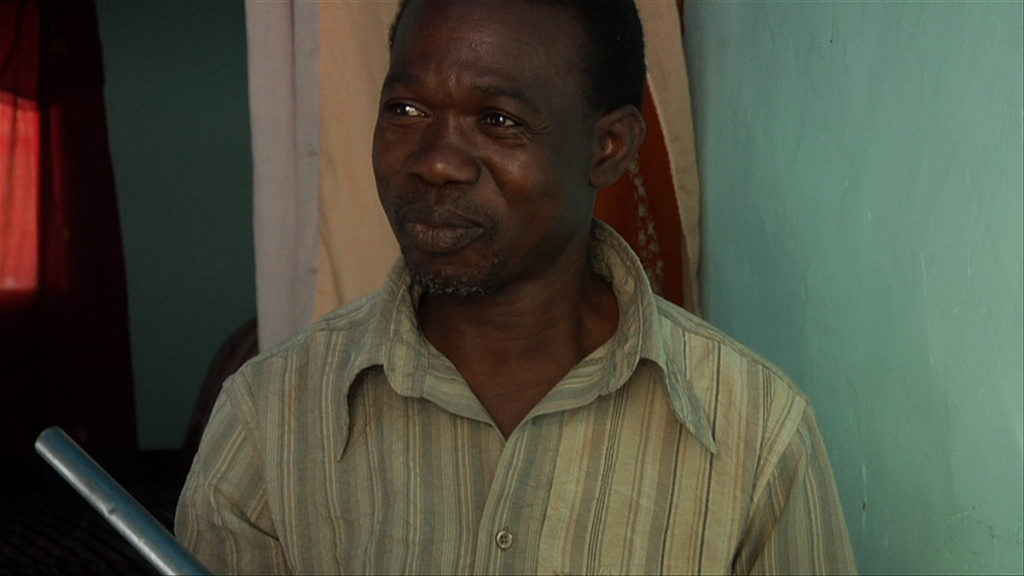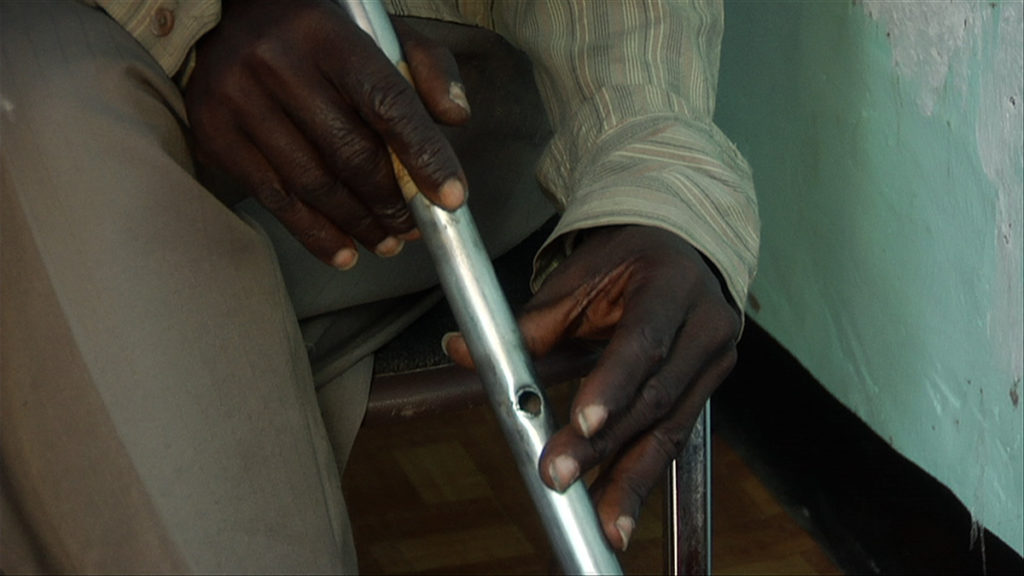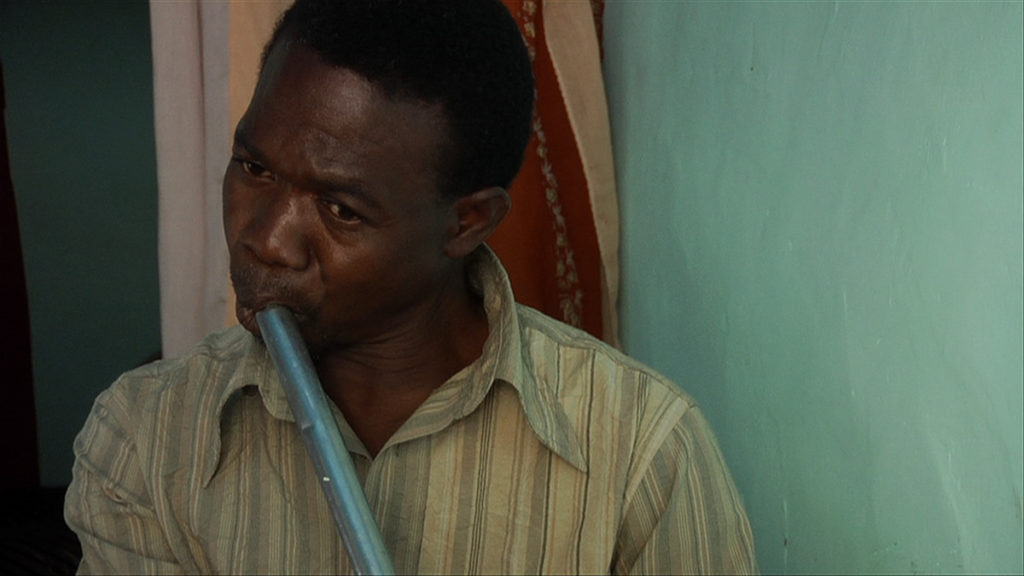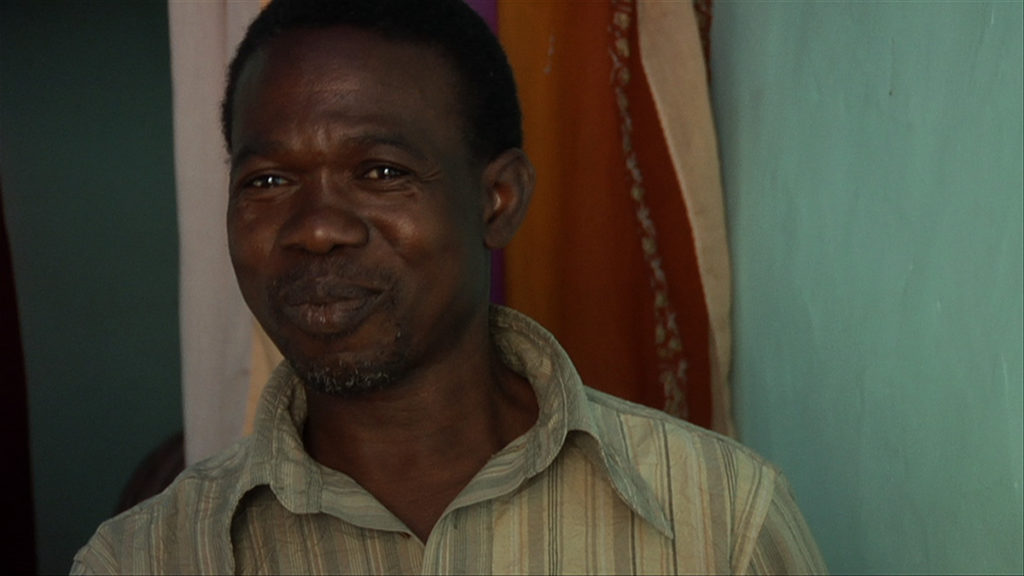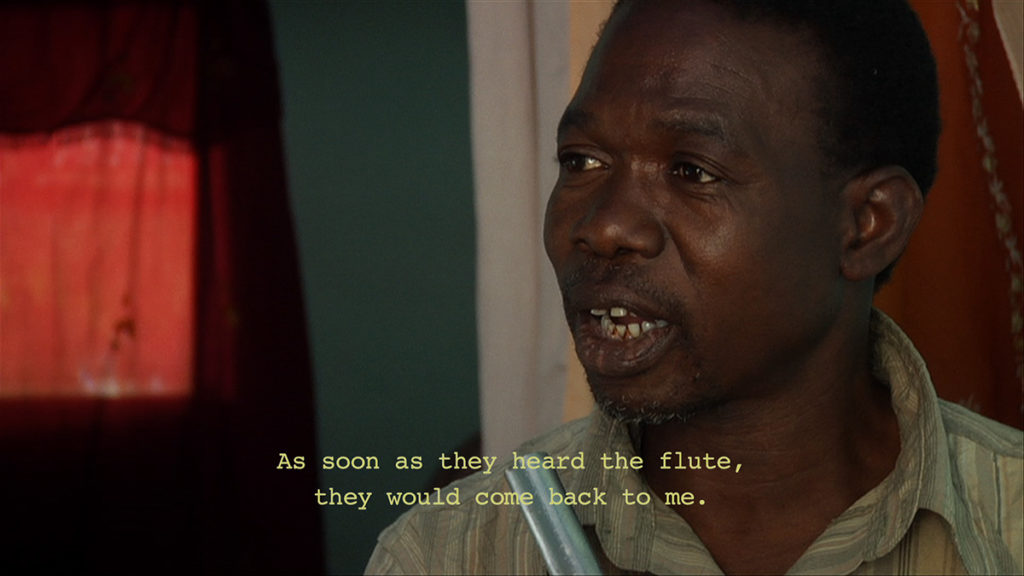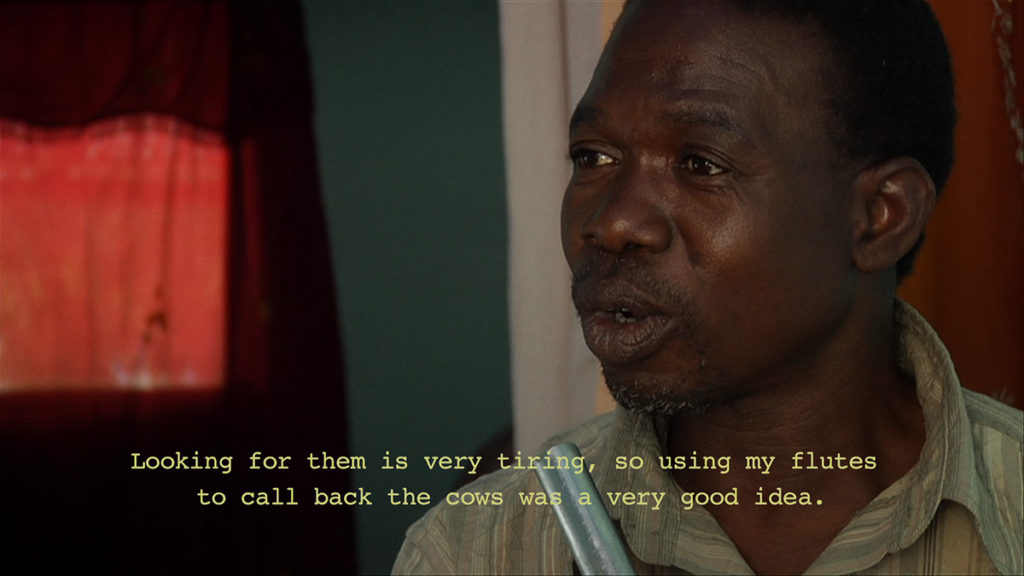 Short version, 6′, 2013
Long version, 20′, 2014
Amadou Sarr, a Gambian musician and close associate of Gitte Villesen has brought her to the village in which he grew up and where he shared the experience of looking after herds of cows with his friend and companion farmer Ali Joof.
When Ali invites Gitte and her cameraman Jonas Mortensen to come with him to see his herd of cows, what we are seeing seems to be everyday chores. But due to the presence of the people filming, the circumstances are in fact unlike the everyday life of the protagonists. That all of the participants are aware of this comes into the picture in subtle ways. The form of this shift of the quotidian makes something stand out that goes beyond the work of driving cows and milking them: the relationship between Ali and Amadou, for which the Wolof language has a very fitting word: Gido.
Comment by Joerg Franzbecker
The short version was made for TVKunst a series of short films made for Danish National Television.
The long version was shown for the first time at CPH:DOX in 2014.