Strings and Berries
2022
Video 24'
Curtain
Table with various material
From the ifa collection a serie of collages by Hannah Höch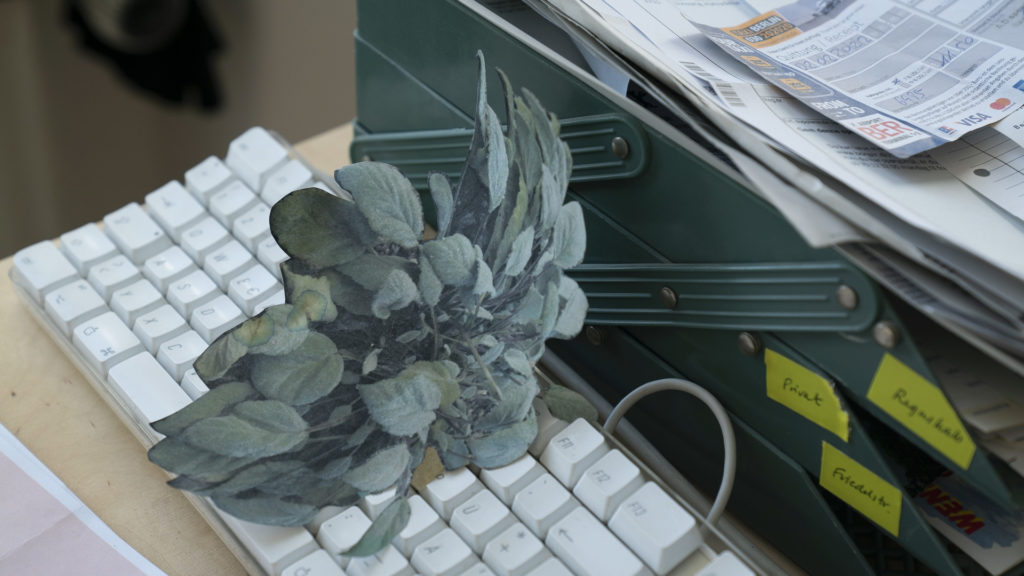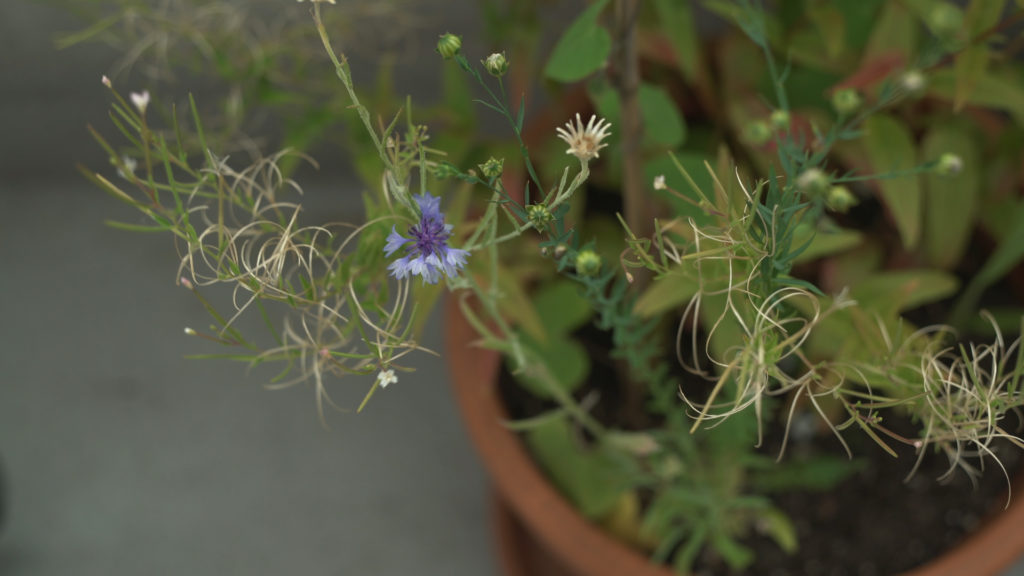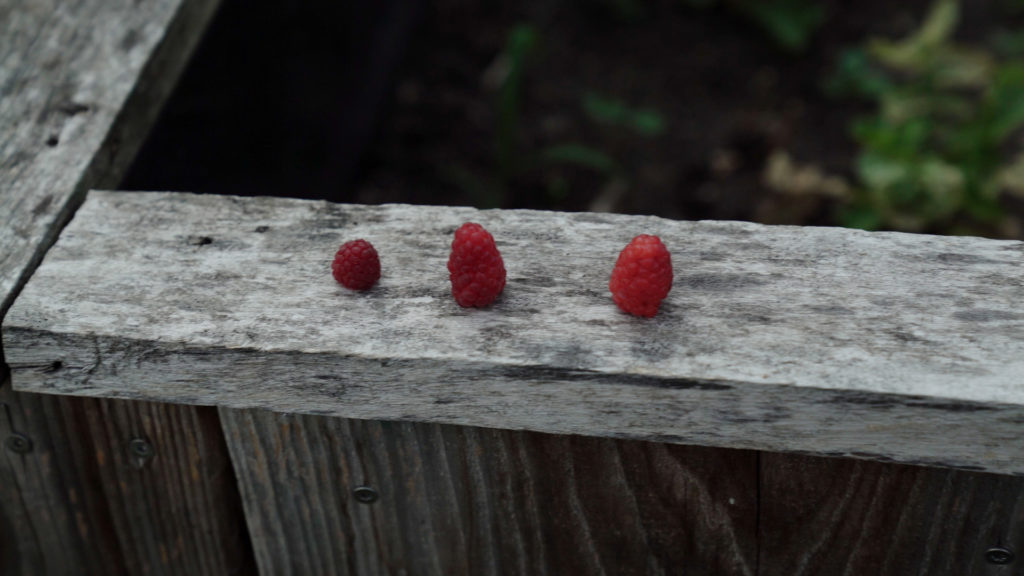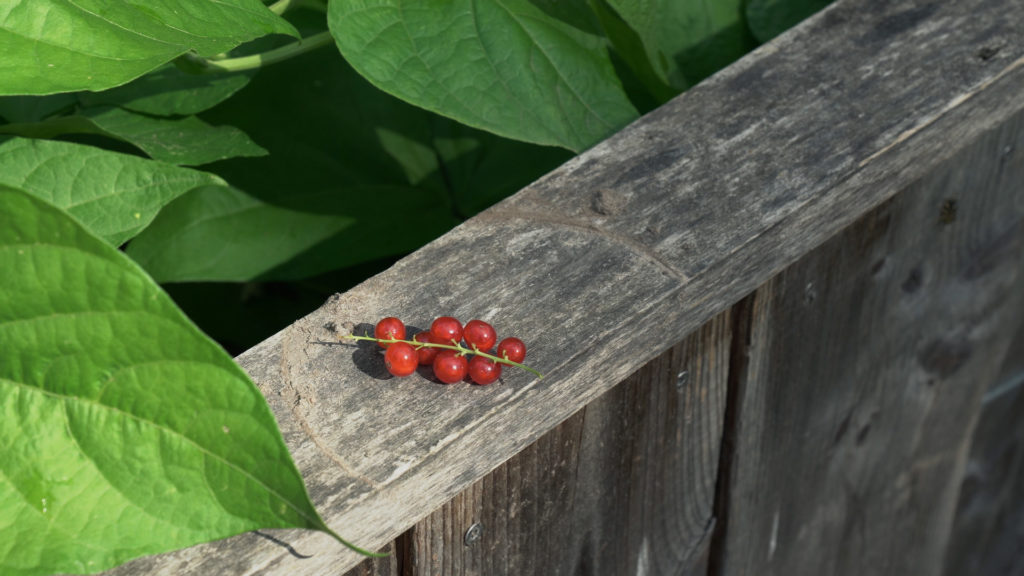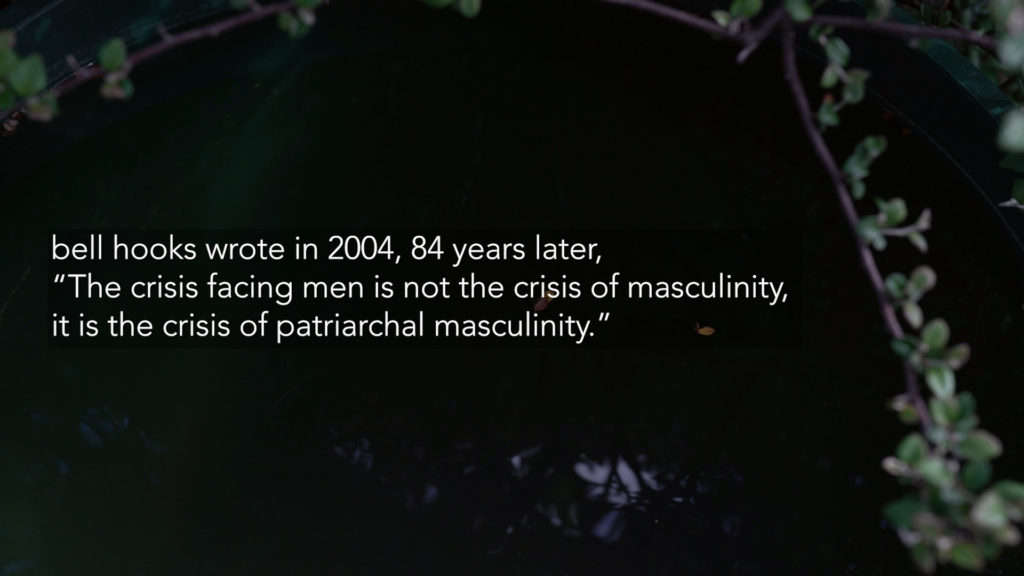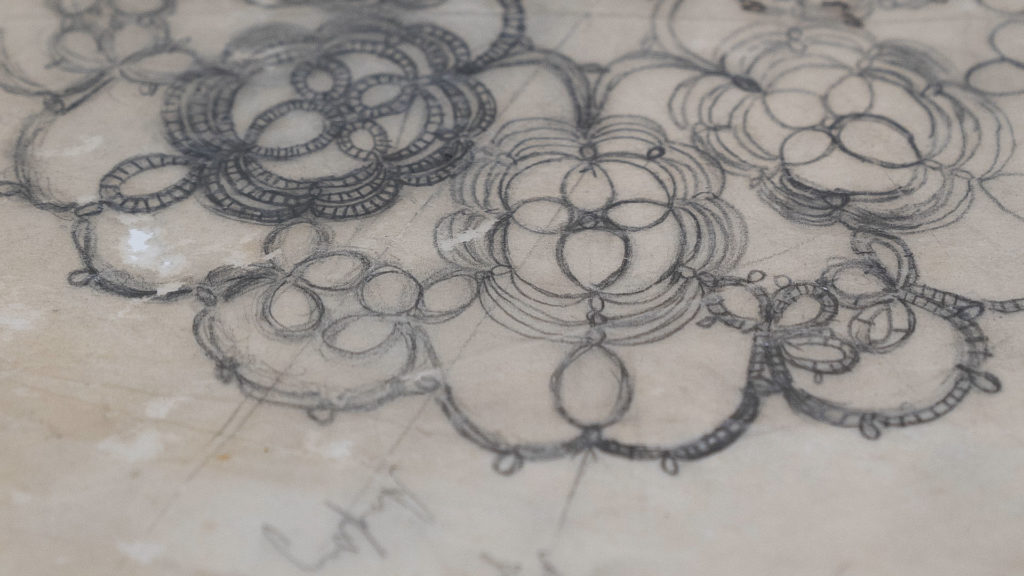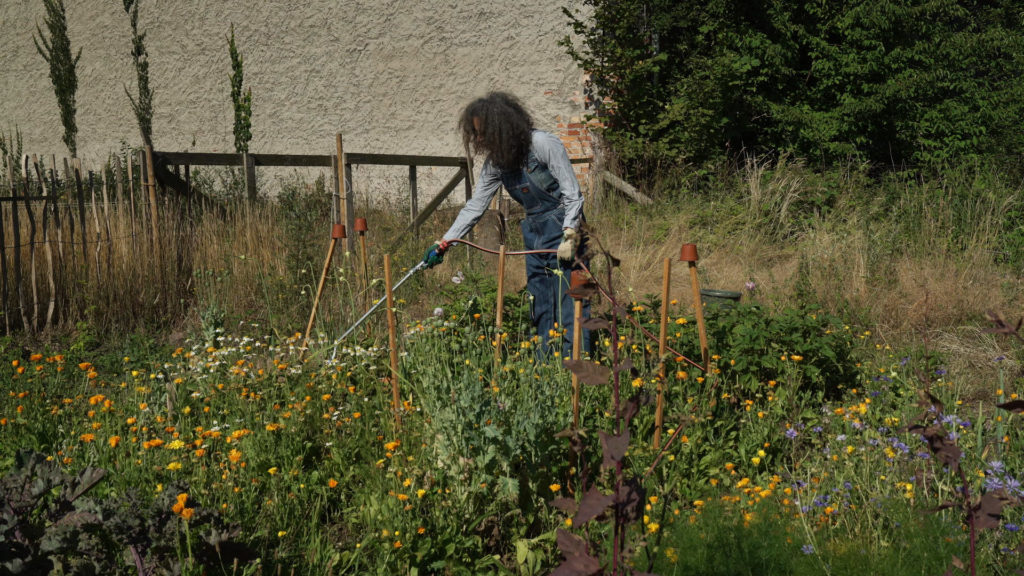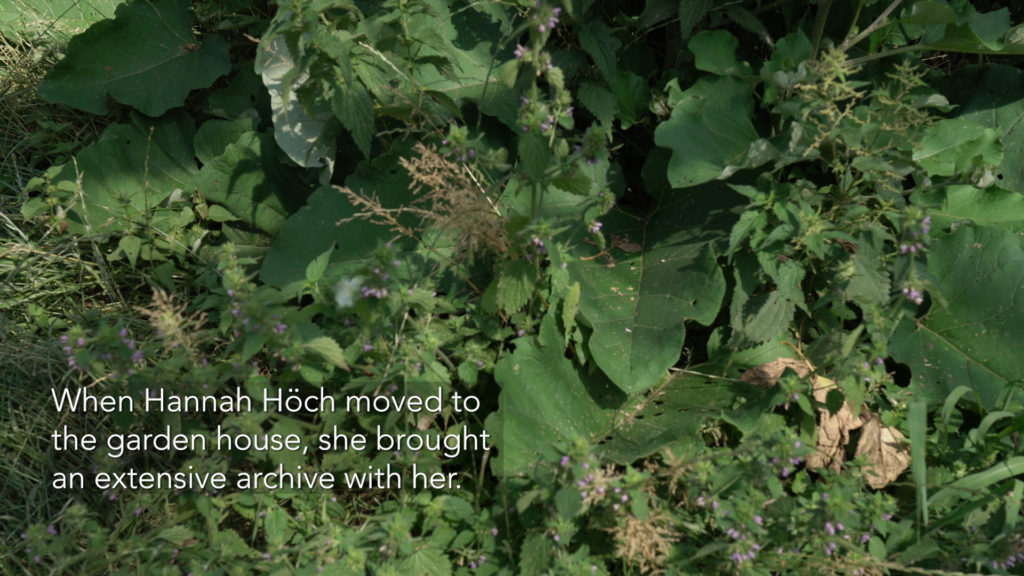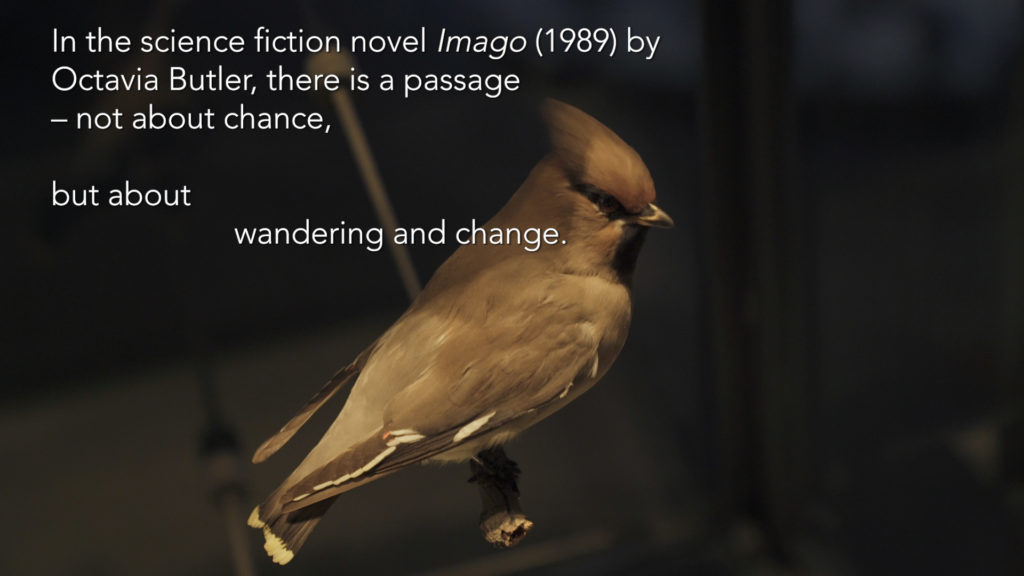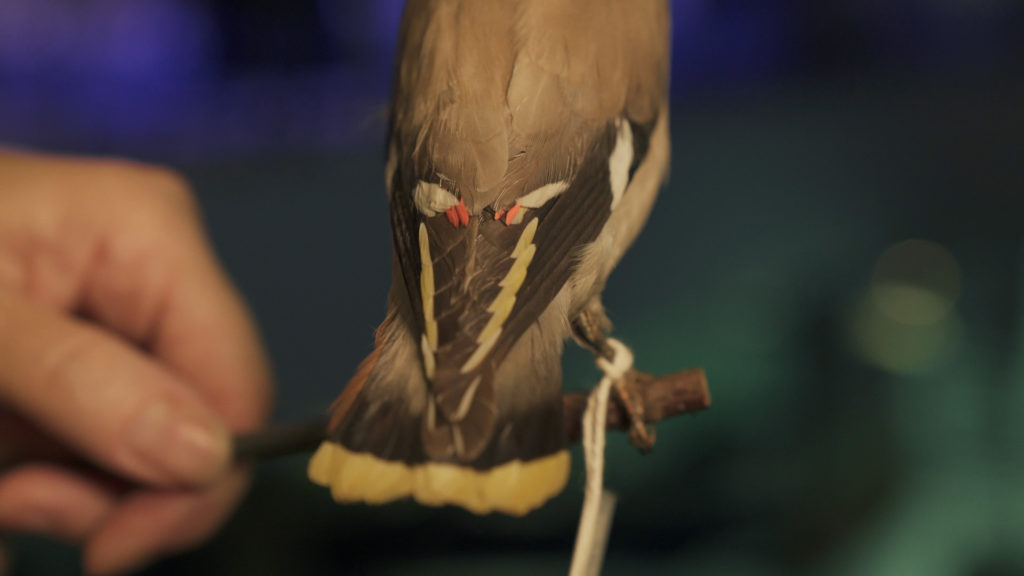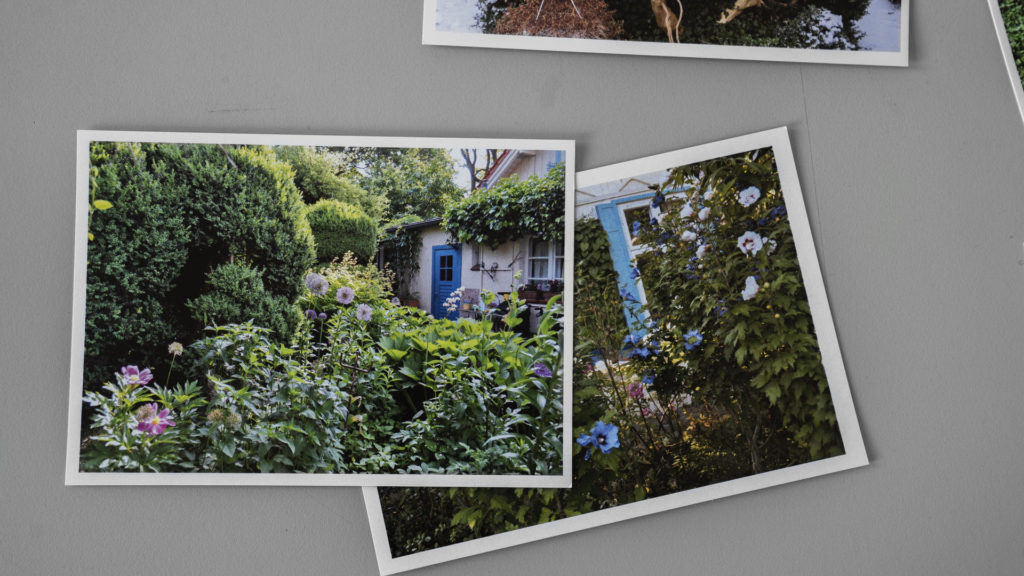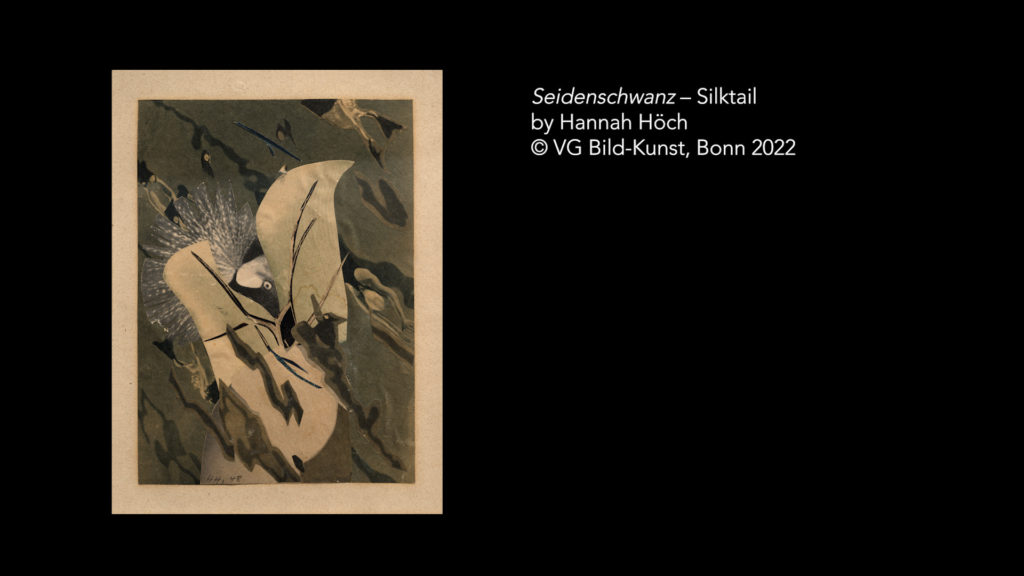 2022
Video 24'
Curtain
Table with various material
From the ifa collection a serie of collages by Hannah Höch
Gitte Villesen has developed an associative semi-documentary film based on Dada artist Hannah Höch's collage "Silktail". Her narrative follows the bird of the same name through various gardens and times. At the same time, with "Strings and berries" she connects references of the two feminist Afro-American authors Octavia Butler and bell hooks. Hannah Höch's house with a garden in Berlin-Heiligensee, into which she moved two weeks after the outbreak of the Second World War, also plays an important role. She used the secluded place to hide a large archive with her friends' documents and artworks from the Nazi-regime.
The film take the garden as a radical place where the small, the practical, the joy, the contemplation, the food and the political can all be connected.
Gitte: There is a detail that I think very few or maybe no one will notice, but which I love to mention. "Strings and Berries" starts and ends with recordings that are filmed so that only a very small area is in focus. These first shorts show flower pots from my balcony, while the text talks about the diets, dance and social attitudes of the birds called Silktail. At the end of the film, Matilda Mester is filming while I hold a taxidermied Silktail. Again, it's a very narrow range of focus, and as I move and turn the more than 100-year-old bird, Matilda and I have to move in sync to even get any focus at all. We hop forht and back like the Silktail do while danceing.
The film excist as a single screen version as well as an installation. It was first made for the ifa gallerie in Berlin, where it was shown as an installtion.
For this show at the ifa gallerie six artist were invited over two shows to reflect and do works related to the ifa art collection.
The video installation "Strings and Berries" was produced for the second exhibition of these two exhibitions.
The curtain that create the space for the projection was made in collaboration with Wilhelm Klotzek, who was responsible for the exhibition design for both exhibitions.
My contribution for the first show of the two shows "Spheres of interest after Ruth Wolf Rehfeldt"
"Spheres of Interest (After Ruth Wolf-Rehfeldt)" from June 24–September 18, 2022.
"Chains of Interest" from September 30, 2022–January 22, 2023.